You can change the order in which the apps appear in your Privacy Center
Change the order of the Apps
Login to your Dataships account via the Control Panel (here):

Enter your e-mail address in the Email field and click Continue.
Enter your password in the Password field and click Sign in.

Click Privacy Center. It can be found towards the top left of the screen along the menu bar.
By default you will be brought to the Company Profile page. Switch to the Data Access Gateway page.
Under the "Reorder Connected Apps" section, you will a list of all the Apps you have connected. N.B. The apps in Red indicate they have not been configured/connected fully yet.
Simply drag and change the order of the apps. The Privacy Center will show the first three in one row, the next three in the second row etc.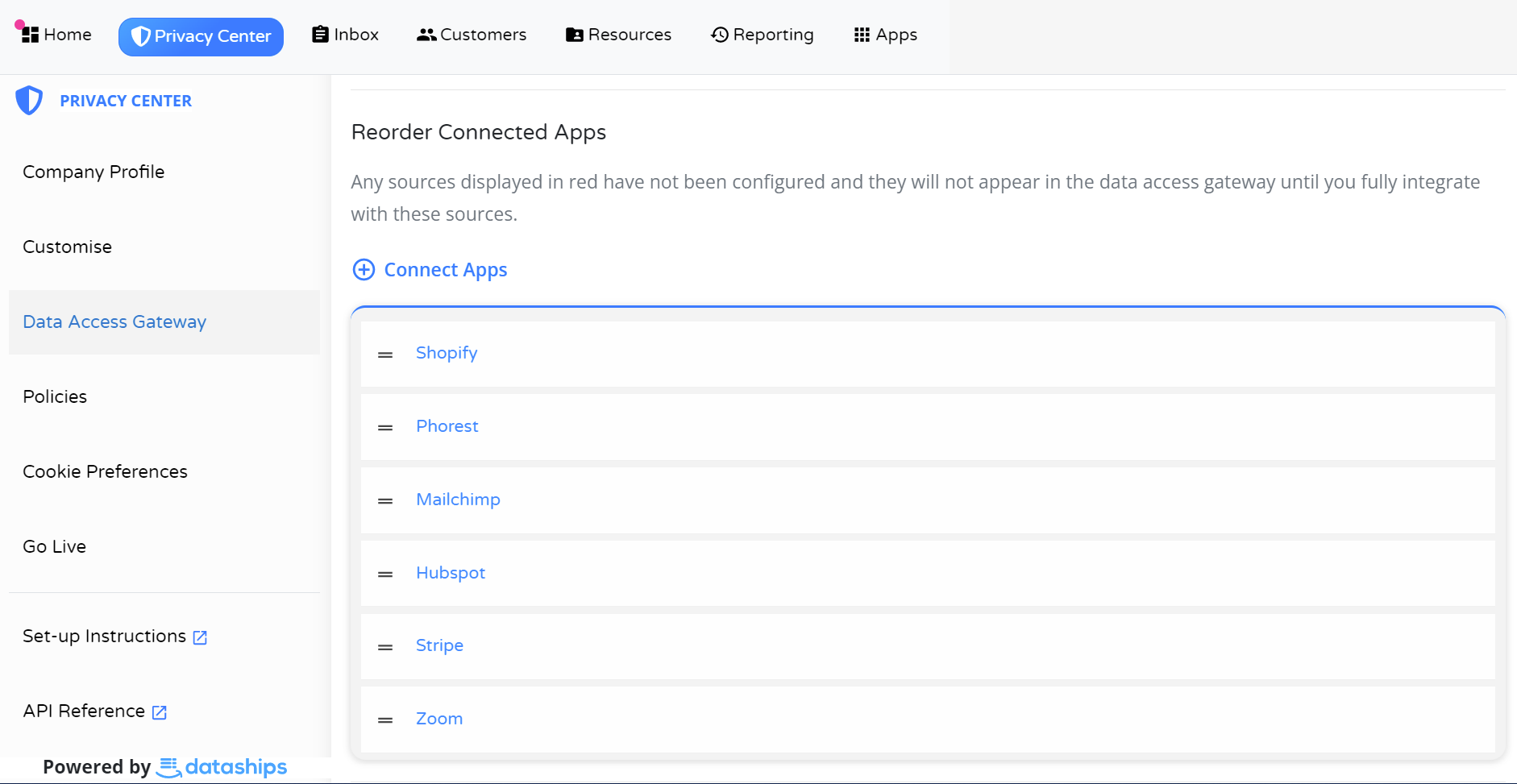 That's it, changing the order of the apps is that easy!