Use the "manage connected apps" functionality in your Control Panel to update the display name and purpose text
To Change the Display Name
Login to your Dataships Control Panel account here.
Click Apps from the menu bar.
In the left sidebar menu, navigate to Manage Connected Apps.
Find the App you would like to update and click on the Details button beside it.
Switch to the tab where the data field exists (e.g. Personal Data, Consent).
Click on the data field you would like to change the display name for.
Change the Name field to change the display name for the field.
Change the Purpose field to change the purpose text for the field.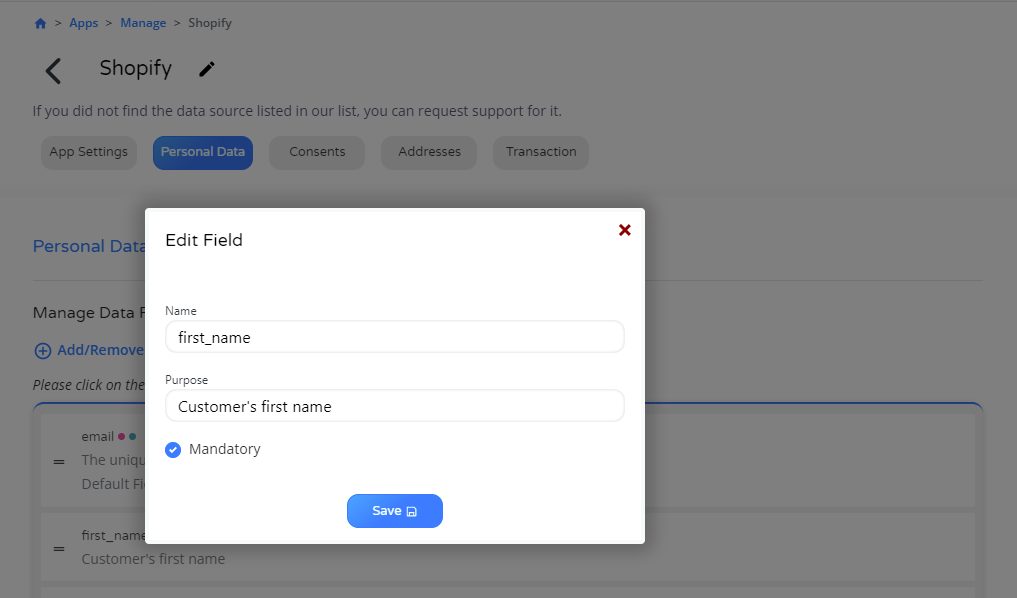 9. Click on the
Save
button to close the popup.